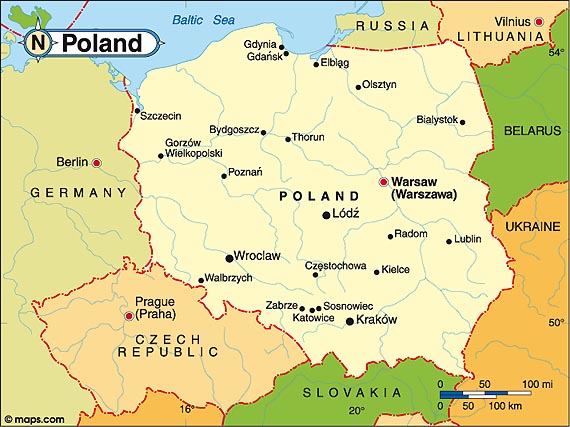 Torture is not Culture
Polish People Protest against Yulin Dog Eating Festival
BY GRAZYNA STANEK-CZERNY (CCA–POLAND)

Last Saturday 18th June, a group of few hundred people gathered in Warsaw, the capital of Poland, to protest against the barbarian festival of dog's meat in the Chinese city, Yulin. It was one of many protests organised in many countries to condemn the so called festival, during which thousands of dogs and cats are tortured, boiled and skinned alive in order to obtain – as it is believed – a better-tasting meat. Animals are often stolen from their homes or trapped in streets. It was the first such protest organised in Poland. The Yulin Meat Festival has been organised since 2009, so it is not an old Chinese tradition as some defenders of this terrifying 'celebration' claim.
People who gathered on Castle Square in Warsaw were desperate and, full of faith, convinced that the action is necessary and reasonable. Representatives of different Polish pro-animal organisations declared their indignation and appealed to the Chinese government to introduce a legal ban of this brutal habit. Everybody could say something and express their own feelings and expectations. There was also a performance of girls dressed as dogs kept in a cage and a public executioner played the process of tormenting and killing martyred animals.
The group marched to the Chinese Embassy to the sounds of drums, horns and whistles shouting: 'China shame on you. Stop Yulin!' People in the streets reacted in different ways – some were shocked and preferred to drift away, but most were attentive and even joined the lane.
We did not manage to hand in the previously prepared petitions. But Prof. Andrew Elzanowski, palaeontologist, zoologist and the president of the Animal Welfare Section of The Polish Ethical Association read the petitions aloud (addressed to two presidents – Polish and Chinese) and convinced the crowd that they will be whizzed soon. The time is exceptional because, since Monday 20th June, the head of Chinese government is officially visiting Poland.
Having my chance to speak, as a member of CCA, I talked about the efforts which the Catholic Church puts into restoring respect for animals, concern for every living creature and the fight for animal welfare. I presented CCA and its particular attention to unity of people introducing 'love into actions', regardless of nationality or religions. All the time throughout the protest I was also praying for abused dogs and all brutal butchers to change their hearts.
The protest in Warsaw was a time of such unity. Although we realize, that the influence the decision of the people living in distant lands may seem impossible (this year this barbarian festival in Yulin will take place), we are sure that such action around the world may have a tremendous impact, not only on Yulin, but also on every place where animals suffer.
Photos by CCA Poland supporter, Barbara Rode.
Animal Theology at the Silesian University, Poland
Concern for Animals in Christianity
BY GRAZYNA STANEK-CZERNY (CCA–POLAND)
On 26th April a special meeting on Animal Theology was held at The Silesian University, Faculty of Law, conducted by me and my friend, a Catholic priest, Dr Roman Batorski. Together, with members of The Scientific Association of Animals Rights and invited guests, we discussed the issue of Concern for Animals in Christianity, especially in the Catholic Church. Pr Batorski, as a theologian, presented points related to animals in the Catechism of the Catholic Church (CCC). He also talked about the role of animals in The Bible and Pope Francis' Encyclical Laudato Si'. Pr Roman is deeply anxious about animals from factory farms, he is a vegetarian and, by witness of his own life, he encourages clergy to change the way they deal with the animal issue.
I introduced the activities of The Oxford Centre for Animal Ethics, science research conducted by Dr Deborah Jones, Charles Camosy and Reiner Hagencord. But Catholic Concern for Animals (CCA) was given prominence. I presented a history of CCA and its current challenge for animal welfare, The Ark and the idea of The Animal Interfaith Alliance. Talking about my own life and choices, I expressed my strong faith in the special activity of the Holy Father who teaches people the truth about our friends, the animals nowadays.
After the meeting, many people expressed their gratitude. One of the hosts summarised the meeting with a brief, but significant sentence: 'Most of the guests were ready to fight a battle with the Catholic Church but, this evening, we felt our hearts beating in the same rhythm and the same spirit was moving amongst us'.
NEWS FROM CCA-POLAND – Spring 2016

Dear Friends,
I am so happy to write again. Catholic Concern for Animals is becoming more and more known in Poland. However, it is not easy to convince people that the issue of animal rights is essential for our actions among the other problems of the contemporary world. I often hear the opinion that there are many essential problems today, such as hunger, poverty, persecution of Christians etc., so animals rights should be peripheral. Fortunately, I meet a growing number of people who, as Christians, believe in the need to defend the rights of the weak and defenceless, the unprotected beings. I have recently participated in two conferences, during which I presented the idea and activity of Catholic Concern for Animals. The first was held at the Academy Ignatianum, the University where I study, and the second was organised by the Scientific Club of Animal Studies, called LAS at the Faculty of Philology, University of Silesia. I talked about Christian theology and ethics, teaching about treatment of animals, the struggle of members of the Catholic Church to limit the suffering of animals in the world, because deep in their hearts they discovered the meaning of the words of the Christian vocation to love and have mercy for all creation. These words generated huge interest among the participants of the conferences. It was a unique experience – to talk about something that is obvious to me and surprising to others, to observe their emotions and desire to get to know more. Even more surprising was the information about the existence of Catholic Concern for Animals!
Last month the opportunity for cooperation with the Animal Rights Science Club at the Law Institute of Silesian University arose, so we are planning to organise meetings, in different Christian denominations, to present the problems of meat, dairy, egg, fur farming and every aspect of animal suffering. We need more and more people to become involved. I believe that the number of people interested in CCA will increase in Poland soon.
I wish all of you a wonderful New Year, full of happiness, peace and comfort for every human and animal heart, beating together to praise the Lord.
Grazyna Stanek-Czerny – CCA-Poland
NEWS FROM CCA-POLAND – Summer 2015
Dear Friends,
I am really honoured that I could write to all readers of The Ark. This is my first letter from Poland in which I would like to introduce myself and briefly present my plans for future cooperation with CCA.
There is no organization of Catholics interested in animal rights in Poland and therefore I wish to present the vocation and activities of CCA to Polish followers of Christ. The voice for animals must be heard within the Polish Catholic Church. Many people here are interested in the rights and welfare of all God's creatures, but they need assistance and need to be provided with a source of information consistent with Catholic teaching. That is why I wish to spread the ideas of CCA, introduce The Ark to Polish Church authorities and launch a cooperation with the Environmental Movement of St Francis of Assisi REFA, which is the only Polish Catholic organisation that is engaged in the difficult challenges of the present ecological crisis. Its activities are based on the Catholic concept of man and the world and Franciscan spirituality.
However, even in such an association, animal welfare concerns are not of paramount importance. But the green light appeared. I hope that God will lead the idea of promoting animal welfare issues and soon I could write a report about CCA's activities in Poland.
Grazyna Stanek-Czerny – CCA Poland
FROM LARD TO LOVE – THE STORY OF KIARA, THE COLLIE FROM POLAND
CCA member, Grazyna Stanek-Czerny is a Phd student in Poland researching 'Animal Ethics and Theology'. Here she describes the rescue of her collie dog, Kiara, from an appalling fate and explains how weak the animal welfare laws in Poland are.
BY GRAZYNA STANEK-CZERNY
KIARA IS A SCOTTISH SHEPHERD (COLLIE) of fine physique, tri-color (white-reddish-black) with outstanding, amber eyes. She is sensitive and intelligent, affectionate and obedient. Every time she passes me or my husband, she rubs against our legs with her nose or forehead, as if she wants to assure herself that we still love her. She appeared in our life in August 2009, when I accidentally watched a documentary about the slaughter of dogs in a small town near Czestochowa. The case was discovered by the Foundation For Animals in Czestochowa half a year earlier. In August, after months of arduous research and legal procedures, the Foundation was able to gather convincing evidence that in Klobuck animals were being killed on mass.
During the intervention, the police discovered tens of litres of bottled lard, most likely held for sale. Dozens of dogs were kept in makeshift pens behind metal mesh. In the yard they also discovered animal remains – skin and bones, which were probably used as fodder. As evidence in the case, a bloody centrifuge, an axe and bloodstained clothing were secured. Dogs were brutally murdered with cold water being poured over them first to transmit an electric shock to them.
I was in shock. I could not believe that in Poland, which was a civilized European country, such things happened. It turned out that, among the small-town community, it is believed that dog's lard has healing properties. On the internet I saw pictures of these dogs, among them my Kiara – frightened and pressed into a corner of a disgustingly dirty pen. Many of them were probably stolen. Kiara was about two years old then and she knew she should relieve herself outdoors.
Two women, a mother and her daughter, were accused of lard production but they did not admit to being guilty. However, the main reason for the prosecution was not murder of dogs but the production of lard that can be harmful to human health, in conditions that do not meet sanitary requirements. Allegations concerning the Animal Protection Act were of secondary importance. Two trials took place, in which both women were acquitted because of the weakness of the Act.
After the intervention the dogs were taken by the Foundation For Animals. Kiara was temporarily sheltered by the Dr Lucy Foundation which specialises in taking care of Collie breeds. Together with my husband, I wondered whether our decision about adoption was appropriate. We live in a block of flats on the 9th floor, in two cramped rooms with two daughters and a dog. In addition, our collie was then in a condition of serious psychological trauma. We didn't know what lay ahead or what her behaviour would be like. When she was brought to us after only a few days of staying at the Foundation, she looked as if she was begging 'do not hurt me'. Our poodle, called Mozart, became the spiritual leader for Kiara.
Now, after six years of common life, they are both inseparable. I gave her all my heart and I believe that she knows it. She is afraid of strangers, so taking her on a family holiday is impossible. There are no hotels for dogs either. She is gentle and patient, but to feel secure she needs our presence by her side. Her eyes express deep love and gratitude. I'm sure that Kiara is a special gift from God for our family. She still reminds us how deep a dog's suffering can be. People can overcome traumatic experiences with a psychotherapist, animals can only have our love and attention. So do not hesitate to give it.